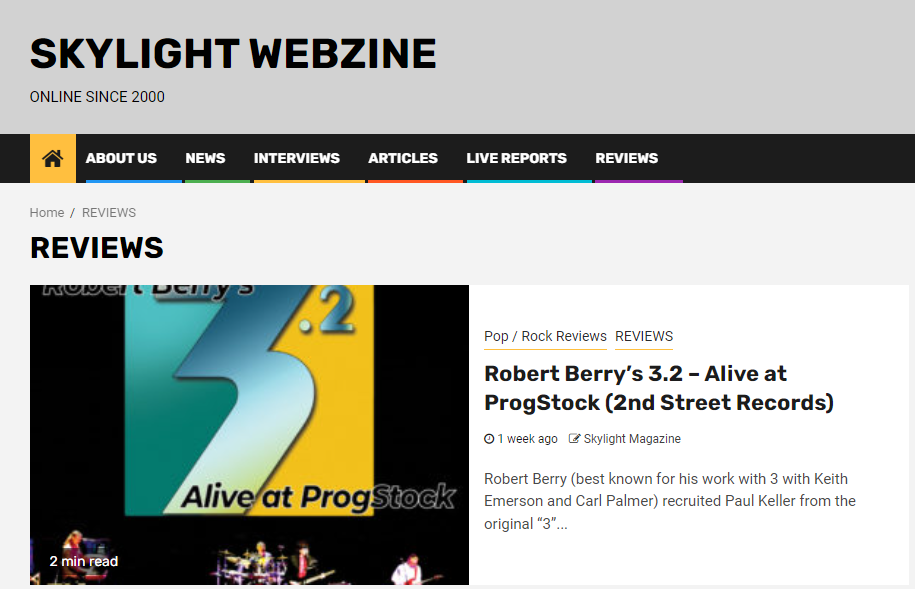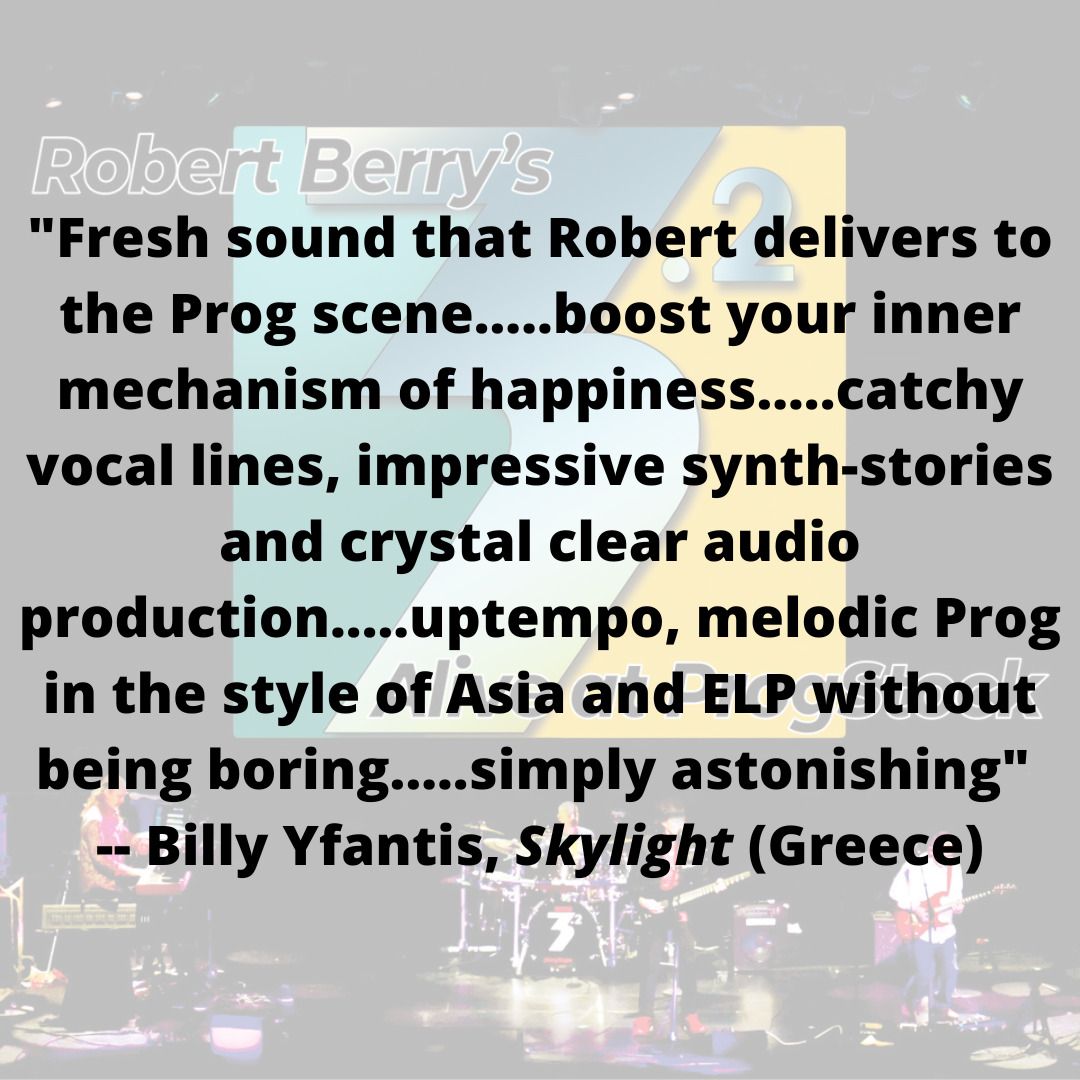 Thank you so much, Billy Yfantis and Skylight Magazine, for this review of Robert Berry's 3.2 band new CD/DVD "Alive at ProgStock"!
Here is the review, plus the link to the original article is below:
Robert Berry (best known for his work with 3 with Keith Emerson and Carl Palmer) recruited Paul Keller from the original "3" touring band on guitar/vocals, Jimmy Keegan (Spock's Beard) on drums/vocals, and Andrew Colyer (Circuline) to handle keyboards/vocals. This line-up recorded a double live CD/DVD album capturing the band at the 2019 International ProgStock Festival. The tracklist covers the whole career of Robert Berry and some of Prog's best tracks, including Roundabout, Watcher of the Skies, Karn Evil 9 (1st Impression, Part 1), etc.
I have always been a fan of Robert Berry due to the dynamic performances of his touring band and the fresh sound that he delivers to the Prog scene. This album is a historic living (or "live") proof of my sayings, since it manages to boost your inner mechanism of happiness with the catchy vocal lines, the impressive synth-stories and the crystal clear audio production. The music style is uptempo, melodic Prog in the style of Asia (John Payne era) and Emerson Lake Palmer (Black Moon album era) without being boring at all, on the contrary, it might attract fans of AOR who will enjoy the positive vibes as well. Of course, if you take a closer listen to the album, you will "feel" the musicianship in every member because the cool audio mix fosters the talent of each band member.
Both audio and DVD video discs are well produced, and the combination of audio/visual quality is simply astonishing. In other words, this CD/DVD package is great value for money for the fans of melodic rock/ Prog scene. By supporting a Prog band nowadays it is very important for the vitality of a genre that is losing its fallen heroes, although its legacy still inspires artists such as Robert Berry to continue the tradition of the musical evolution.