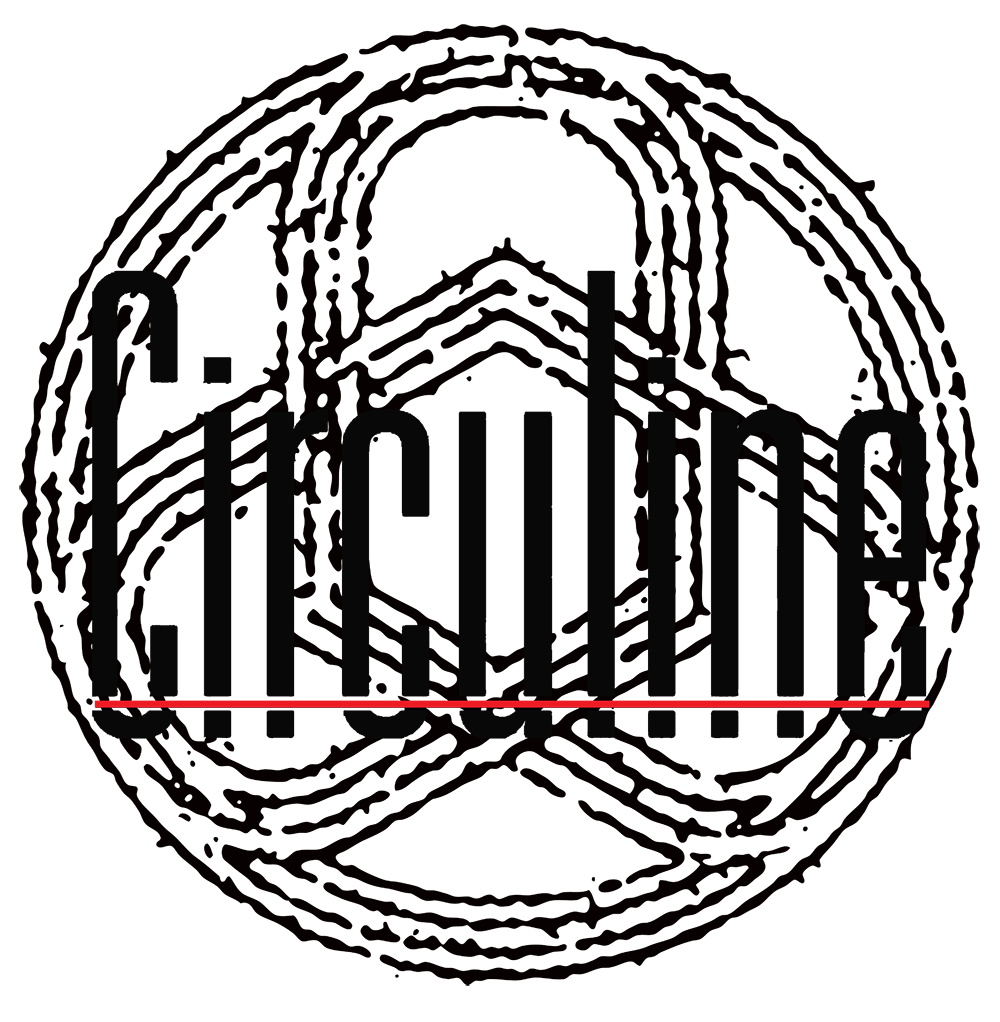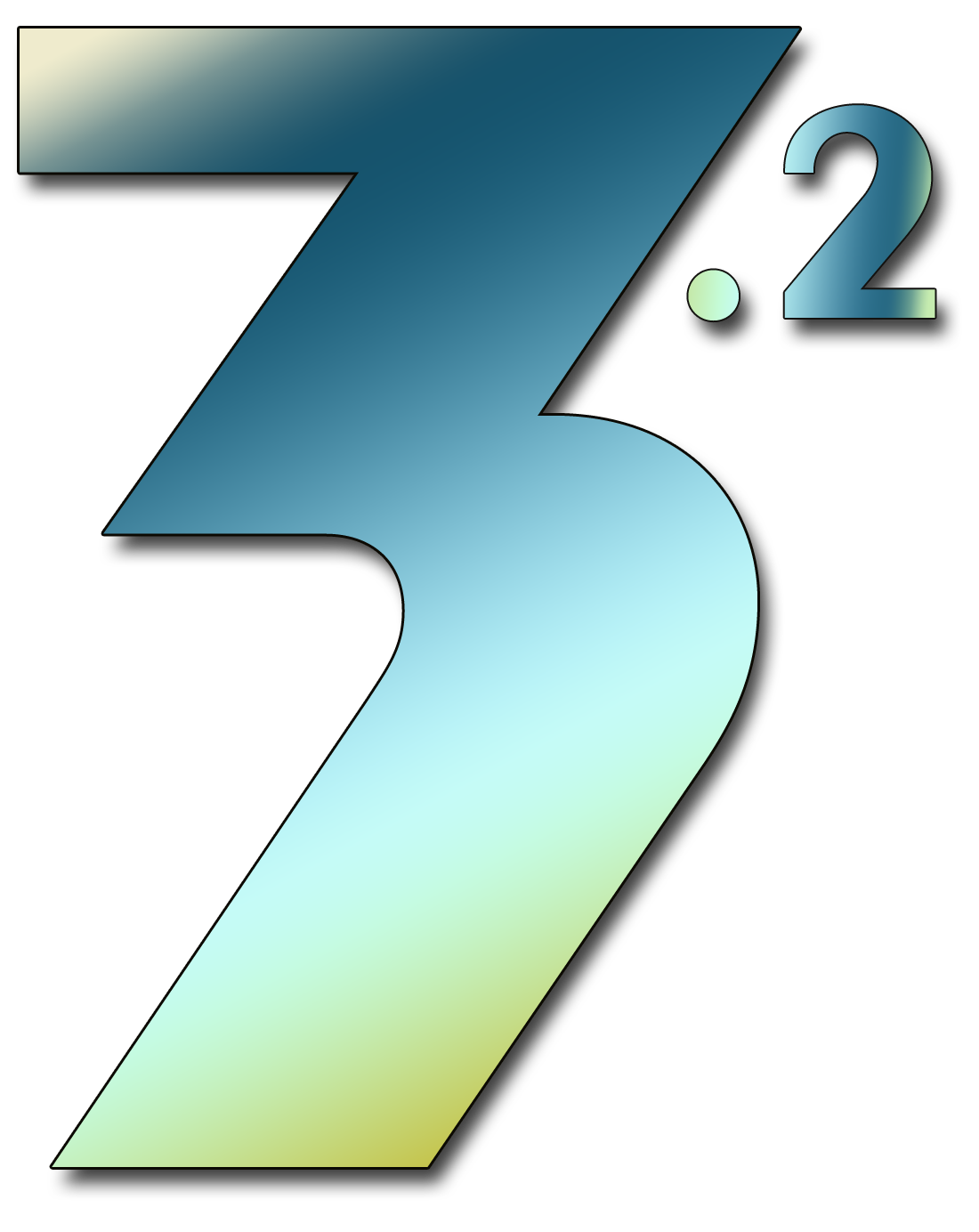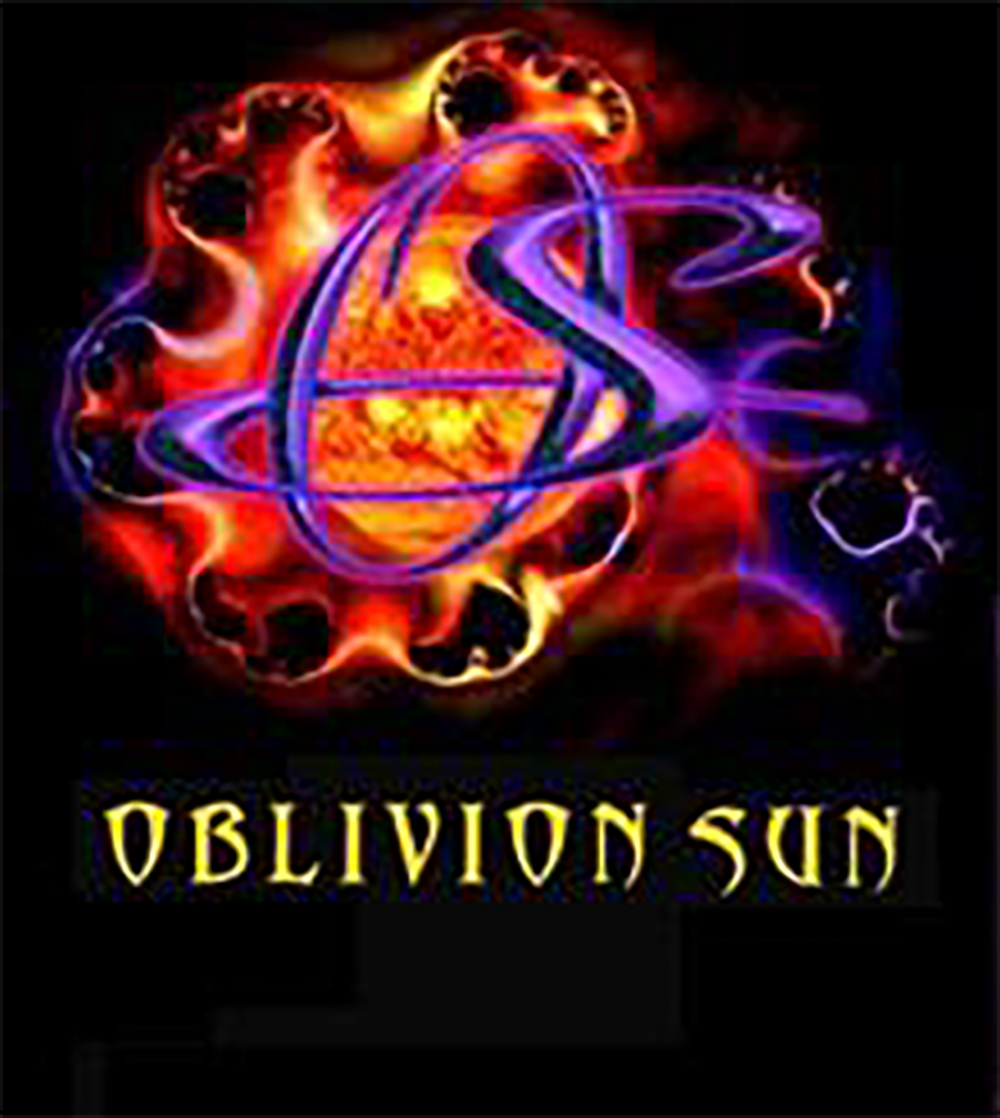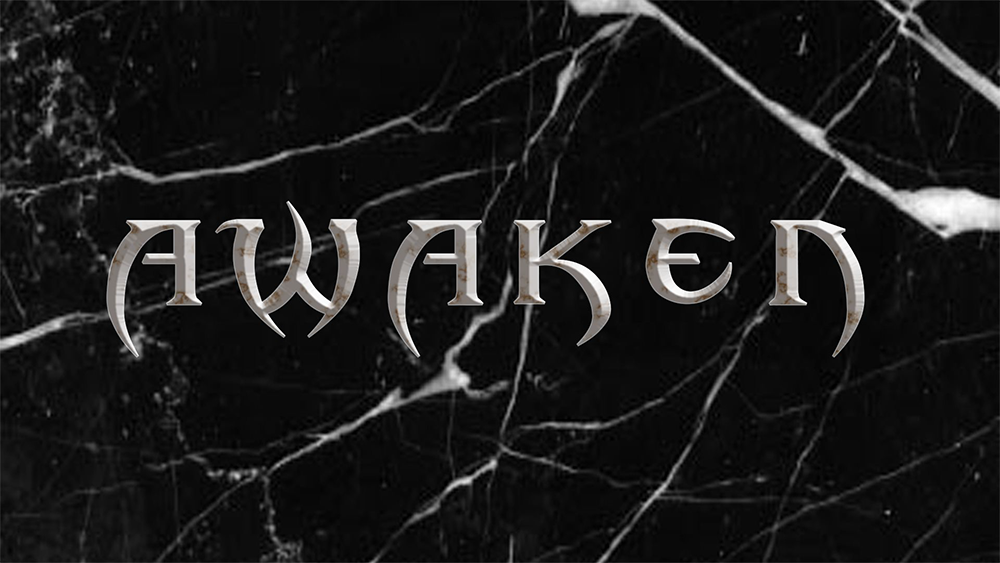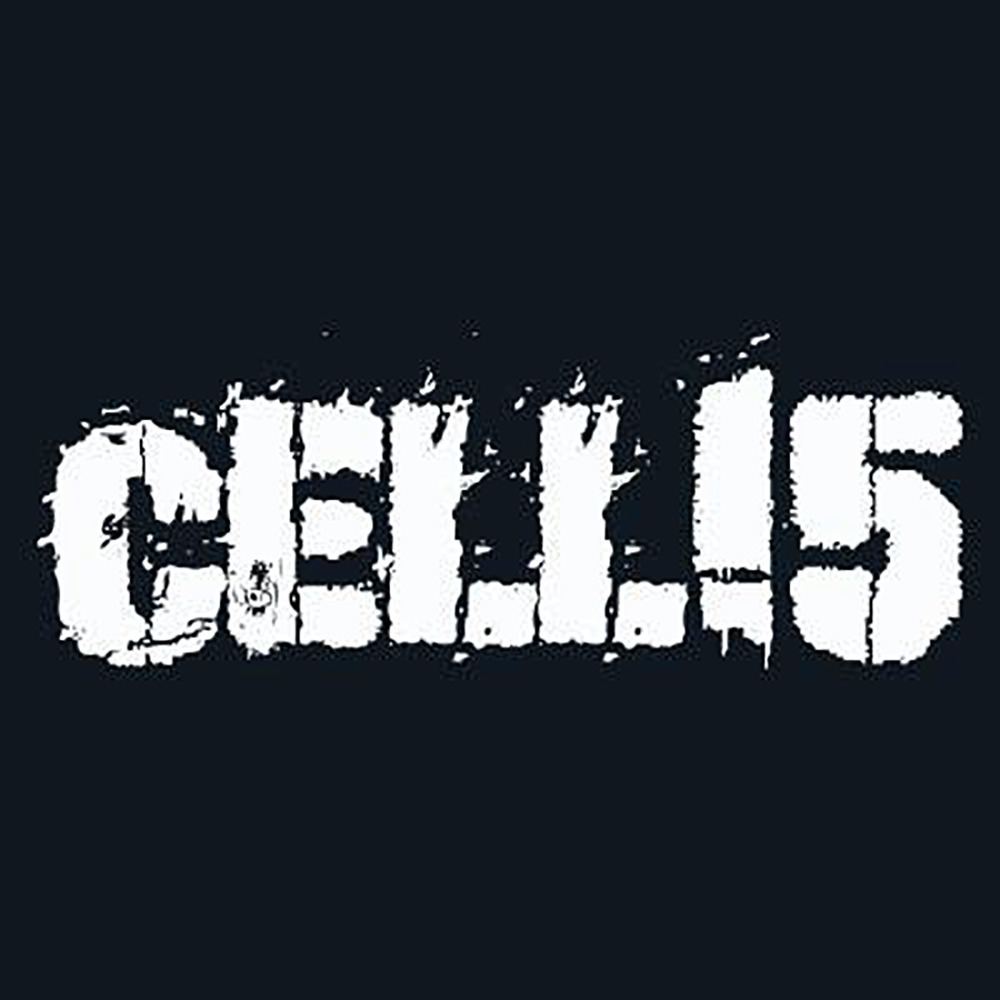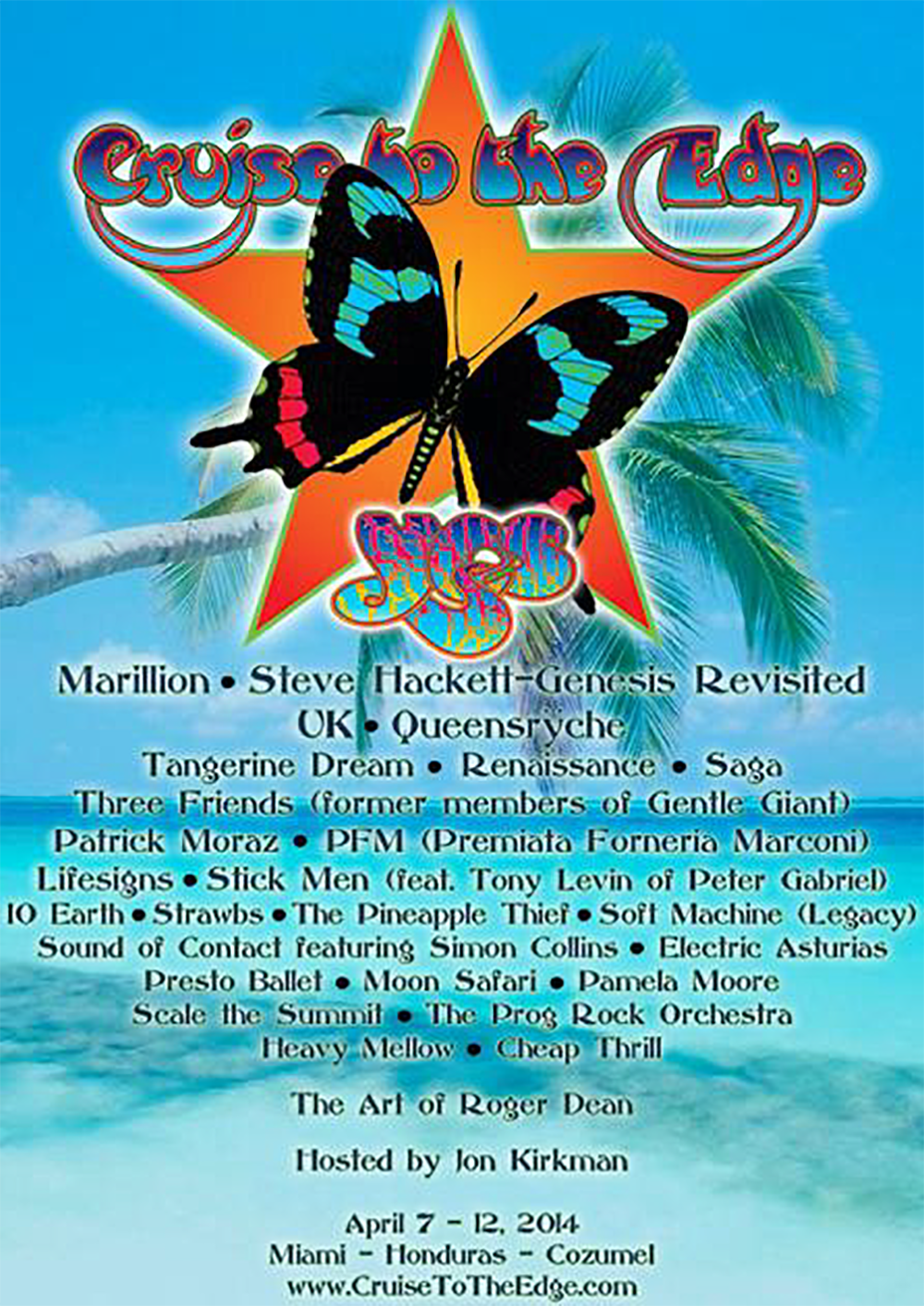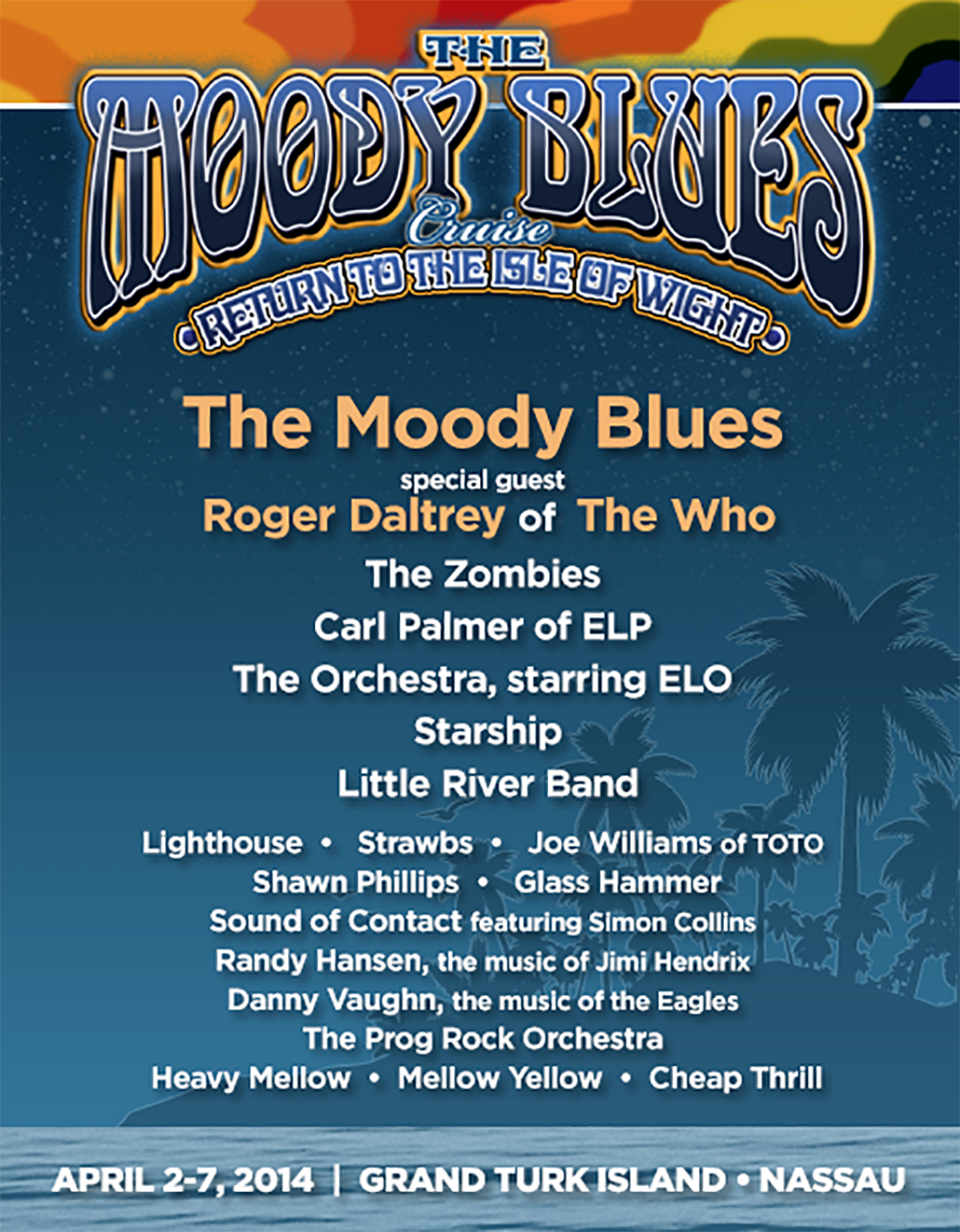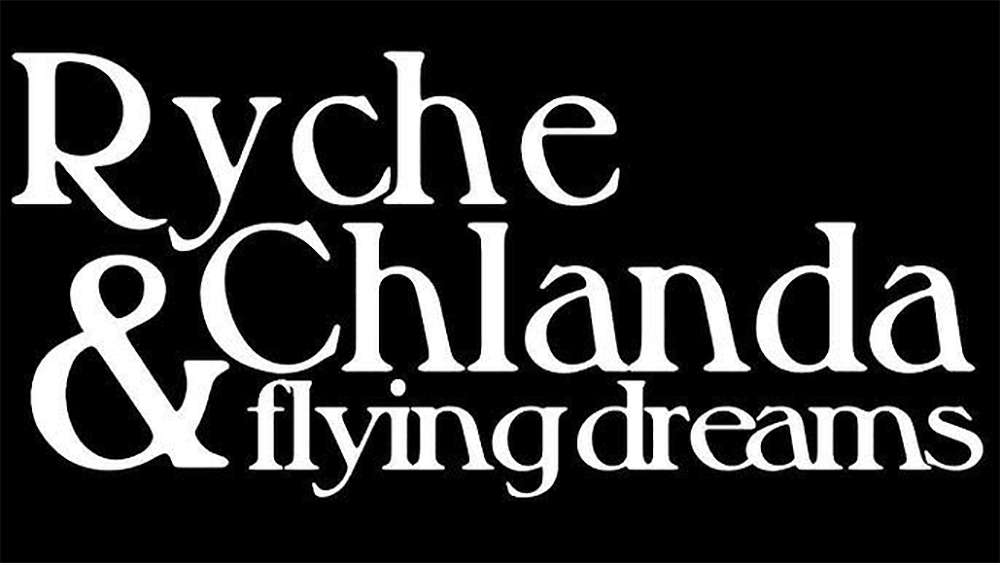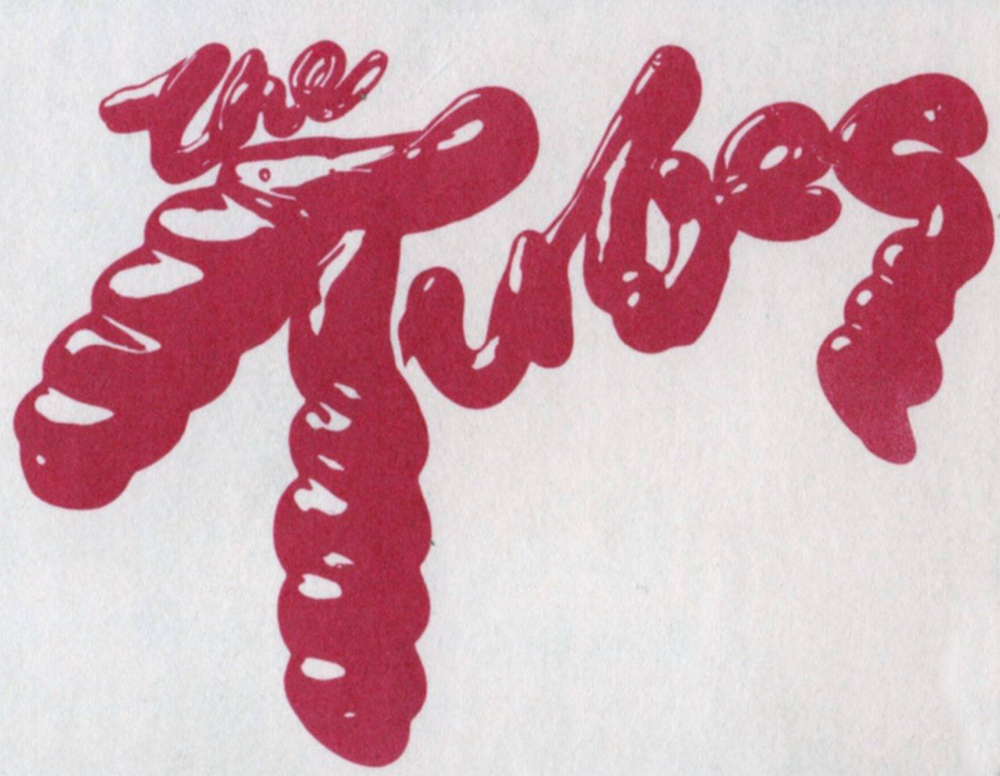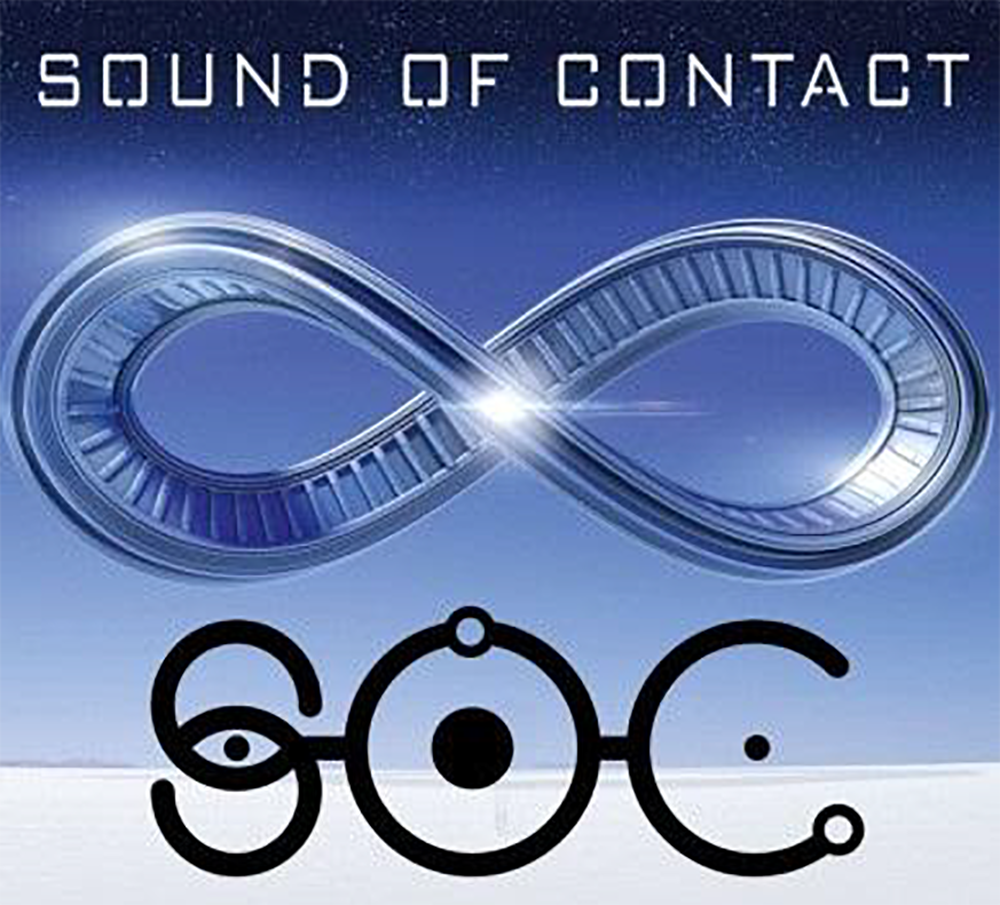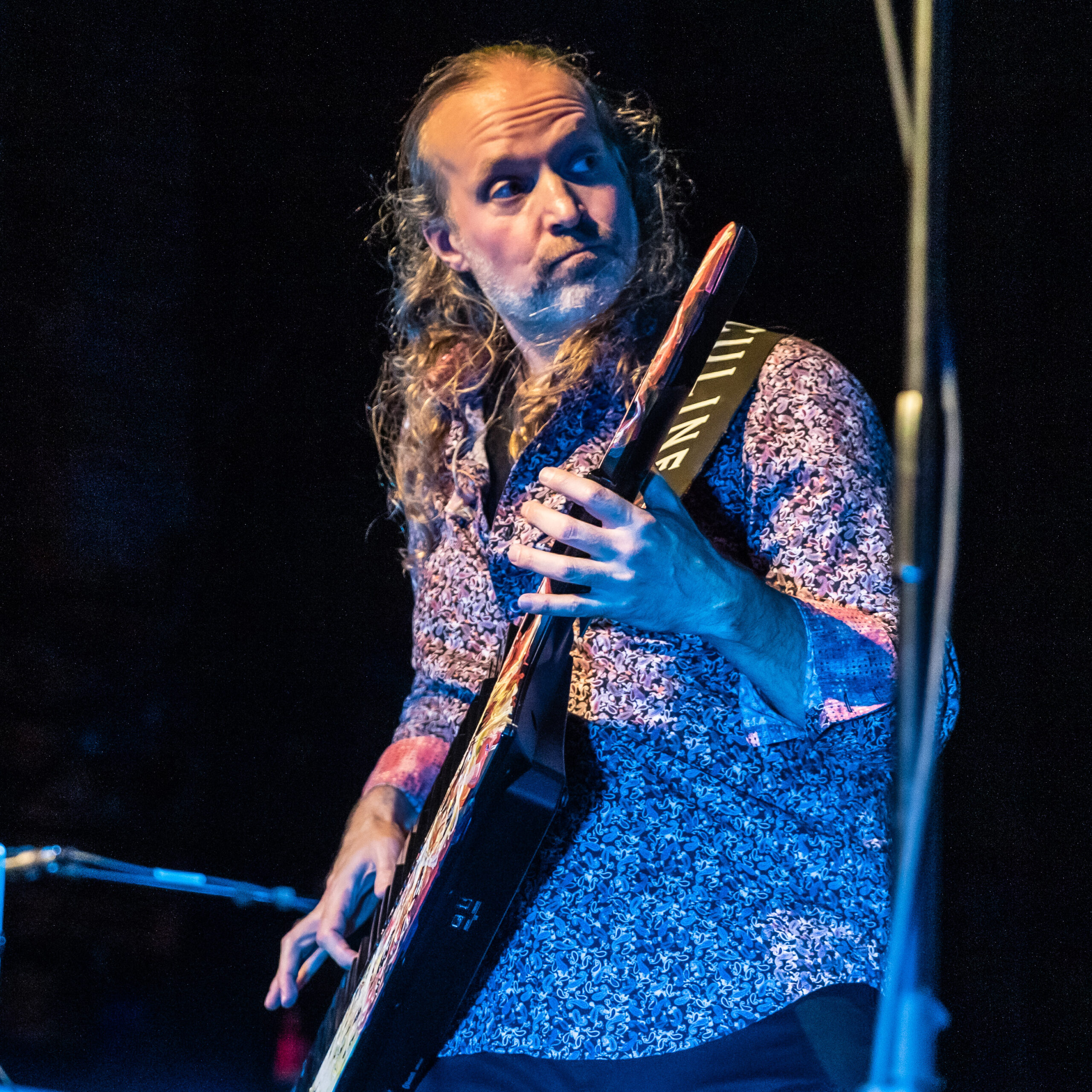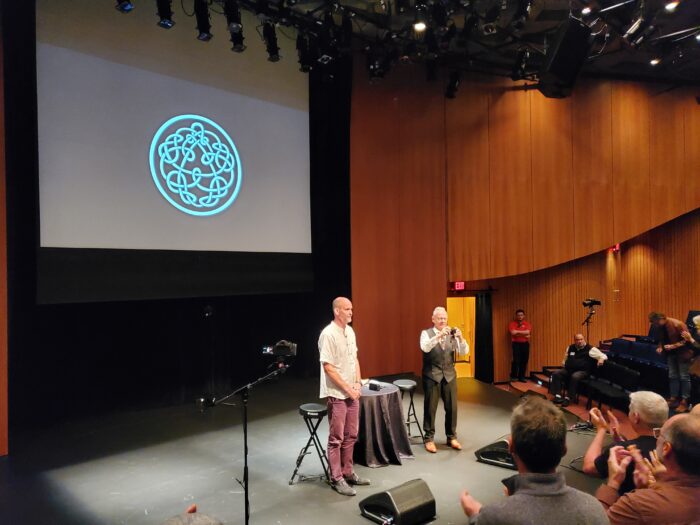 I made Robert Fripp cry last night.
In answering my question(s) – "How were you able to think at such a deep level at such an early age? How were you able to translate that into the world of music? What made you start keeping a diary of your experiences, and then publish them on the internet?" – Robert's reply included his experience of the awareness of being in a body somewhere between three and nine months old.
Fripp started a diary at 11 years old. He started writing down his dreams in 1972, and kept a diary on the road with King Crimson, starting in 1974. He was reporting to himself and to the audience. He talked about the relationship between "who I am" and "what I am".  And the question of "why am I here"?
Ask a question, then listen. The Impossible is trying to find a way into the world.
Where does the music come from? The Music comes from Love.
It is impossible to put into words how much the music wants to come through.
It felt like these tearful words were coming straight from his Spirit, all while he was staring deeply into my eyes, and I received a Transmission. I don't think I was the only person in the room other than him who had tears in my eyes from this intense, thoughtful, and beautiful response.
Thank you, Robert.
[As audience members, we agreed to have an Intention to be present and Live in the Moment during the event, with no photography, recording, or filming. We were allowed to take pictures at the end of the evening.]
NO REHEARSAL. Subbing on keys/vocals with The Tubes was so thrilling, just walking on stage in front of thousands of people and performing these great songs and classic hits with this AWESOME band!! 😀
This concert performance at Shake the Lake featured original Tubes members Fee Waybill (lead vocals), Roger Steen (guitars, vocals), and Prairie Prince (drums, vocals). Subbing on bass for Rick Anderson was Atom Ellis.
The Tubes – "She's a Beauty" – Released in 1983 on The Tubes' album Outside Inside (Capitol Records). Co-written by Fee Waybill, producer David Foster and Toto guitarist Steve Lukather. "She's a Beauty" became the band's biggest chart hit. It went to number 10 on the US Billboard Hot 100 and number one on the Mainstream Rock Tracks chart.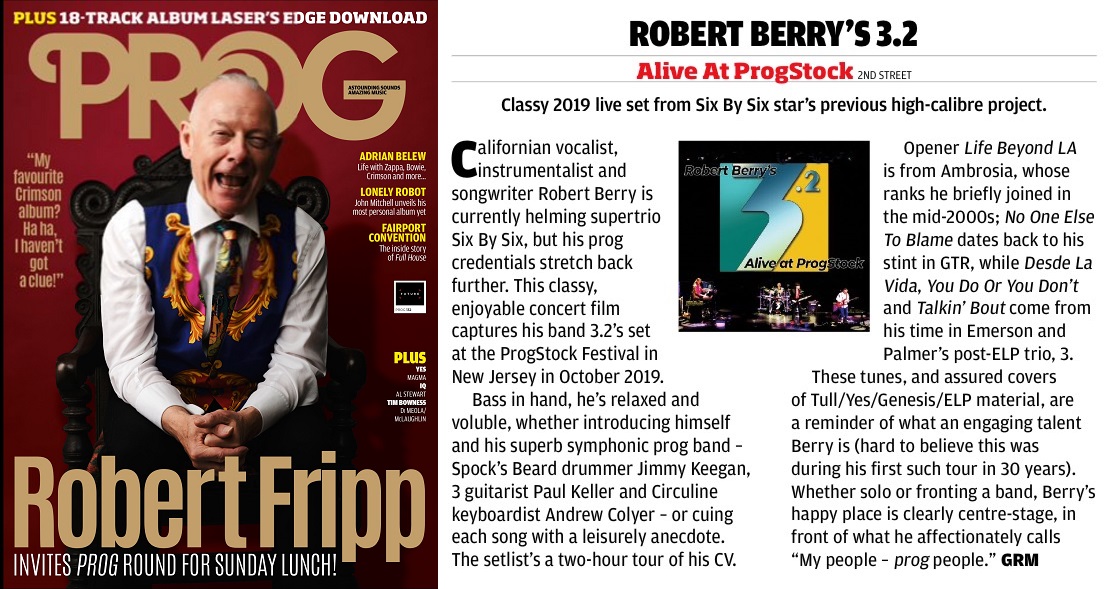 Thank you so much, Jerry Ewing and Prog Magazine, for the fine review of Robert Berry's 3.2 band CD/DVD package, "Alive at ProgStock" in Issue 132! 💥🎶😀
@progmagazine
@berrysongs
@gazoscreek
@jimmy_keegan_drums
@kingmakermanagement
@progstock
@progstocktom
@rolandartistrelations
@sixbysixband
#ColyerMusic
#prog
#progrock
#progressiverock
#progrockforever
#progrockband
#progrockbands
#classicprog
#progmusic
#progressiverockcommunity
#artrock
#rockmusician
#rockmusicians
#rockband
#rockbands
#modernrock
#progressivemusic
#progstock
#progstock2019
#progstockfestival
#livealbum
#sixbysixband
#progmagazine
#robertberry
#keithemerson
#jethrotull
#yesband
#genesisband
#tonybanks
#rickwakeman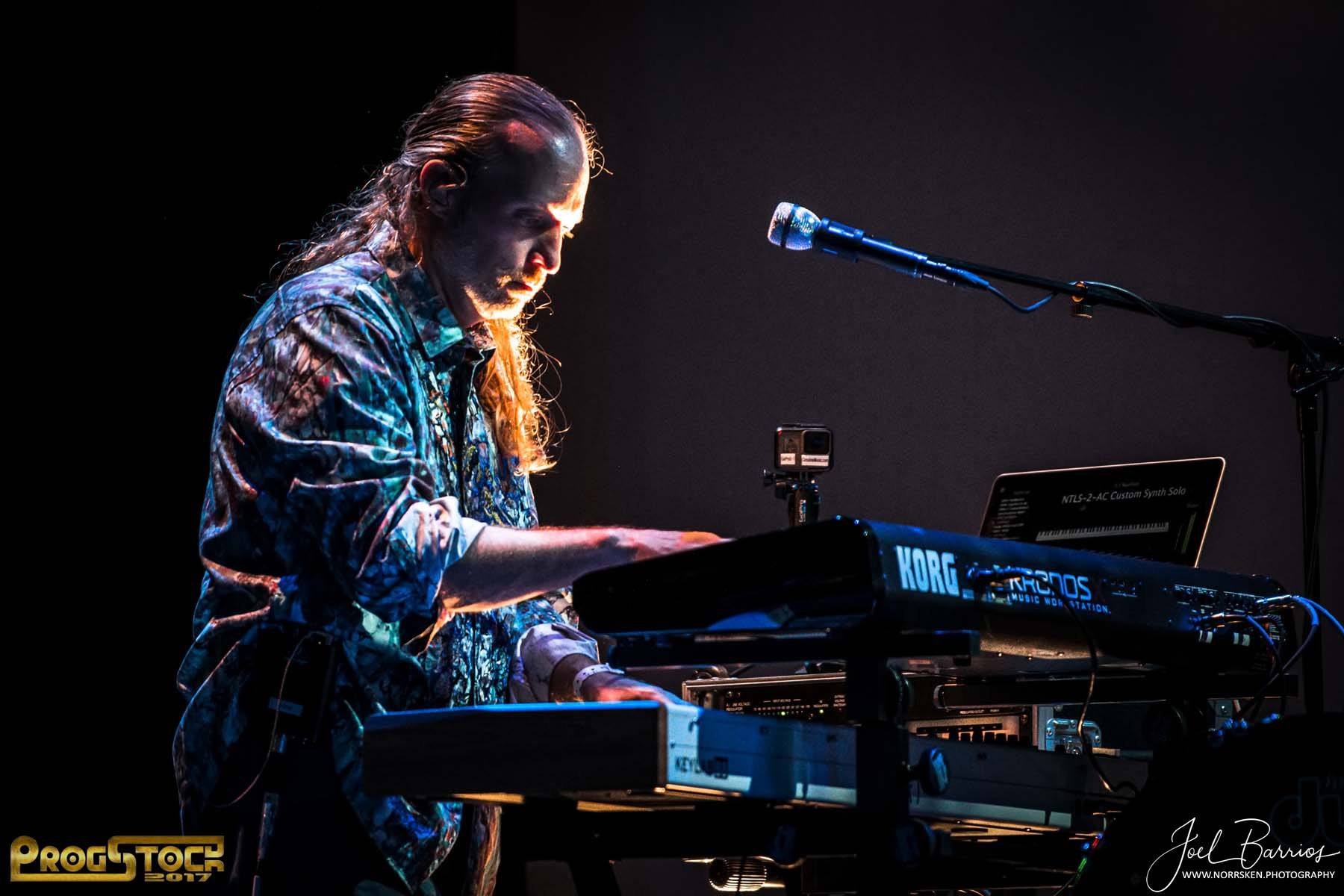 Online Shop
EXCLUSIVE MERCH
Show your love and support and browse AC's exclusive merch!