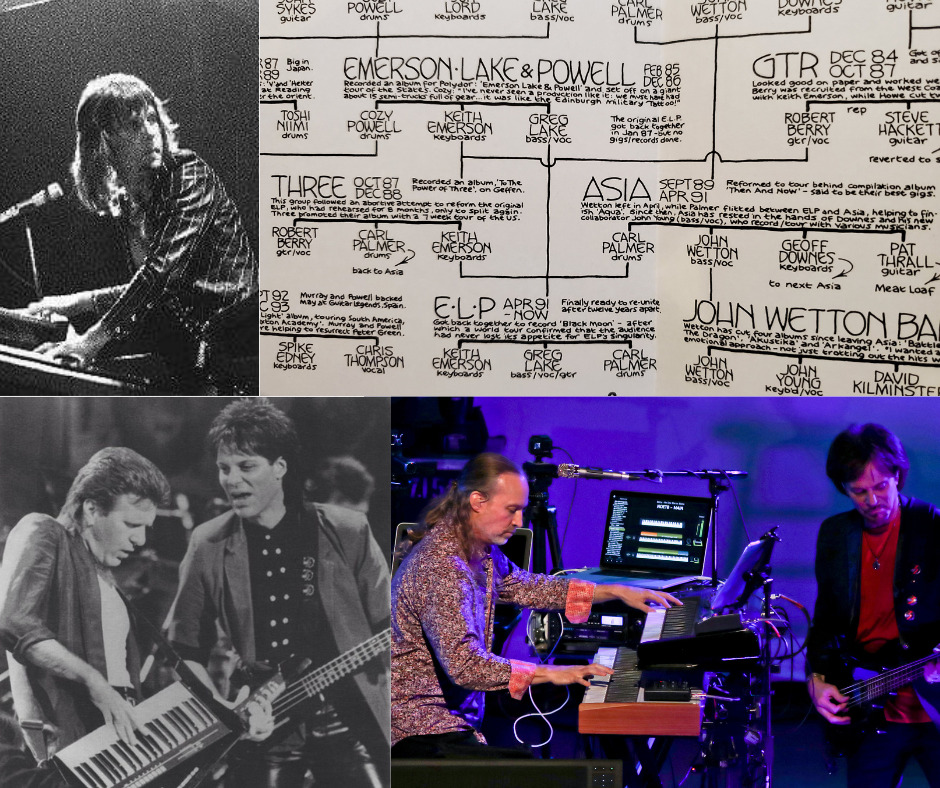 I have had a different relationship with Keith Emerson from anyone else who ever knew him. That is because I didn't know him, yet I got to know him intimately through performing his works. Robert Berry was the last person to work directly with Keith before he died, and was working on what was to be two posthumous Billboard-charting albums of their collaborative work. Following Keith's passing, it took two years of grief and legal handling to get the first of those two albums released to the public. When it came time to tour the albums, of all the people he could have called, Robert Berry drafted me to cover or fill in for Keith since he was not available.
I immediately read Keith's autobiography, "Pictures of an Exhibitionist", and began consuming every piece of Keith Emerson, ELP, and "3" content I could find. I felt like I really needed to "get in character" to do the job justice.
Being asked to cover Keith Emerson? The King of the Keyboards? The guy voted by nearly every magazine readers and editors poll to be the greatest player in the history of Rock Keyboards? Sure, no pressure there. This one definitely takes the cake in terms of musical life challenges.
I cannot begin to describe the complicated feelings of excitement, anxiety, and pressure that I felt before and during the first tour.
Between the reading, watching, listening, transcribing, practicing, performing live, and speaking to so many of you in person about your personal experiences with Keith and the profound effects that he had on you and the rest of the musical world, I definitely had a "total immersion experience" into Keith's life and work, and I was incredibly humbled by it. I feel like I came to know a person I never met. Especially through the stories that Robert and Paul Keller shared, from working directly with Keith.
It is still weird and surreal for me to look at the Pete Frame Rock Family Tree and see Keith Emerson and Robert Berry (who is also shown replacing Steve Hackett in GTR), and know that due to tragedy and some bizarre luck, I am now connected here. Sad for the world, and life-changing for me. I've done my best to honor the great man who came before me, and oddly felt like I've been walking on the same beach where the ocean has washed away a pair of shoes that are impossible to fill.
Loretta Lynn said that you have to be first, you have to be different, or you have to be great. Keith Emerson was all three. Which is why he will always be remembered as the King.